Raider, Manta & Trail Roamer snowmobiles ~ Related websites and resources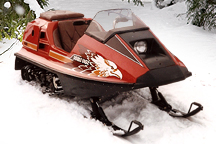 Listed below are some related websites that you may find interesting. If you have a link that you would like added, please submit the Contact Form and let us know about it!
Simply click the links to visit organizations and resources of snowmobile enthusiast interest.
Related Links of Interest:
Snowmobile Hall of Fame • New Hampshire Museum • World Snowmobile HQ • Naubinway Museum